3800 km and serious cases of white shoes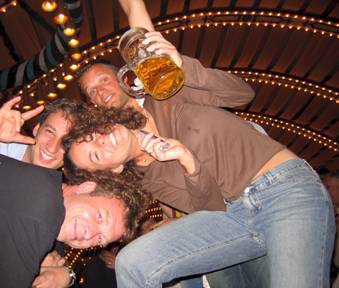 4 straight weeks are the longest time I have been offline and off work (cheating only for 3 smaller speaking engagements that were "on the way") in the last 6 years or so. In fact, I don't think I've really been offline and not working for more than 10 days straight in the last 6 years either. Together with my best-ever travel buddy and best friend Jen, I had some of the best weeks ever. We went to catch the end of the beach season on the Turkish west-coast for a week and also went to see the ancient sites of Troy, Assos and Pergamon as well as the WWI battlegrounds of Gallipolli at the Dardanells strait (all those pictures are still on – undeveloped – film).
With less than 24h turnaround at my house, we packed the car and then went on to Berlin (1st speaking engagement) for a day, and proceeded to Munich (2nd speaking engagement) on a smooth and relaxed 180 km/h evening trip. After I was done working, we celebrated the evening at Oktoberfest (including rollercoaster ride, the essential sausage treats and plenty of beer) with a bunch of people we instantly made friends with. Next day we crossed "this is all way too green" Austria into Slovenia for two great days in the wonderful Slovenian capital of Ljubljana ("Their stuff is cute!").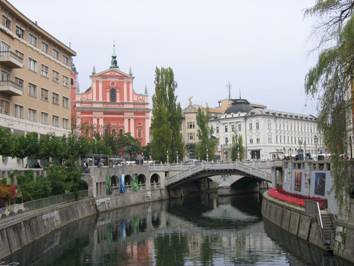 From Slovenia the road took us through a tiny bit of Croatia and then back onto EU territory in Hungary where we drove along the magnificent Lake Balaton towards the next stop at Budapest for 2 days of sightseeing, wining (!), dining and then also a bit of sightseeing and wining and dining.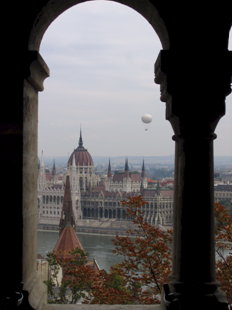 The following road day we went to Bratislava, the capital of Slovakia. The city center of Bratislava is an amazing place in that it is a maze in which you can always find a new little street and new places whenever you think you found them all. Yet, you can go once around the center in 20 minutes. (And someone really needs to develop their river front with bars and restaurants!).
Bratislava is also where we shot the most politically loaded picture of the tour.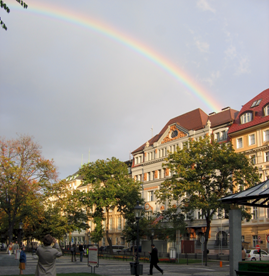 Jen thinks its totally appropriate and great symbolism and I think it's a little too much. Note how the rainbow ends right in the embassy of the United States of America.
The next day we went on a great hike for a few hours in the hills around Bratislava, which sits at the foot of the Carpathian mountain range.
Next day, next drive: onwards to Poland and Krakow.
Even though all places were awesome, Krakow turned out to be our favorite city and we stayed 3 nights. Krakow is not only full of historic sights and other great things to see, but is also an amazing place for people watching at the grand market square (the biggest in Europe) and for great food.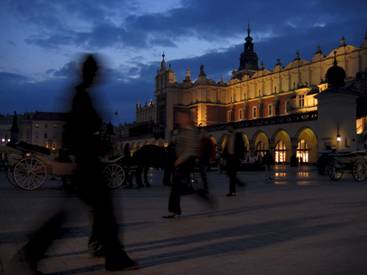 Part of the Krakow experience were also a necessary yet very disturbing visit at the museum and memorial in Auschwitz and, much happier, a visit to my aunt Elli who lives in nearby Katowice.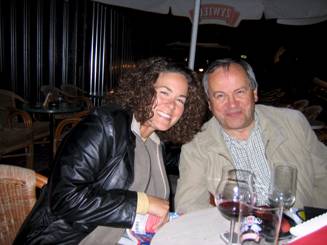 The man who made our Krakow experience absolutely perfect was fellow Microsoft Regional Director Tadeusz Golonka who I called just an hour before we got to Krakow to say Hello and who immediately dropped all work to give us an impressive tour through Krakow's center (better than any professional tour guide could do it) and also went to dinner with us on two nights. Thank you!
After Krakow we made a fairly quick drive westward to Wroclaw, where we first documented several instances of one of the recurring people watching themes of the tour ("serious case of white shoes") and then later got totally trashed in a nightclub right at Wroclaw's main market square after a fabulous dinner.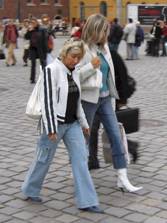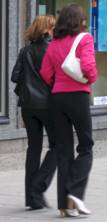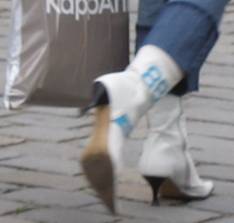 After a rather late check out the next morning, we went back to Germany and to Dresden, where we went to see Puccini's opera Madame Butterfly in the world famous "Semperoper" opera house and were impressed by the energy (and money) put into the ongoing reconstruction of Dresden's Frauenkirche and other great old buildings after the WWII destruction and Communist neglect.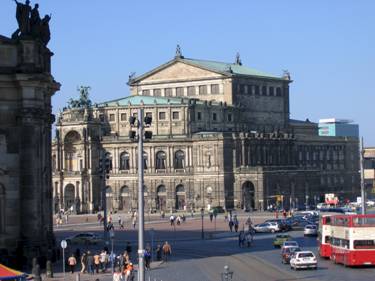 Even though it would have been great to spend more time in Dresden, we had to move on to my brother's house near Hannover the next day (for beers) and then onwards to Hamburg (my 3rd speaking engagement).
In Hamburg we did the obligatory tour through the sea port, strolled through the wild red-light district in St. Pauli at night and went shopping in the classy Jungfernstieg area.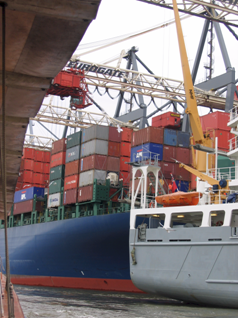 With my talks in Hamburg done, we packed up and went back my house near Düsseldorf, completing a 3800km driving loop through Central Europe.
We had an awesome time at all the places we went to. Europe is a great place, isn't it?
Ah, and: I am back! ;-)